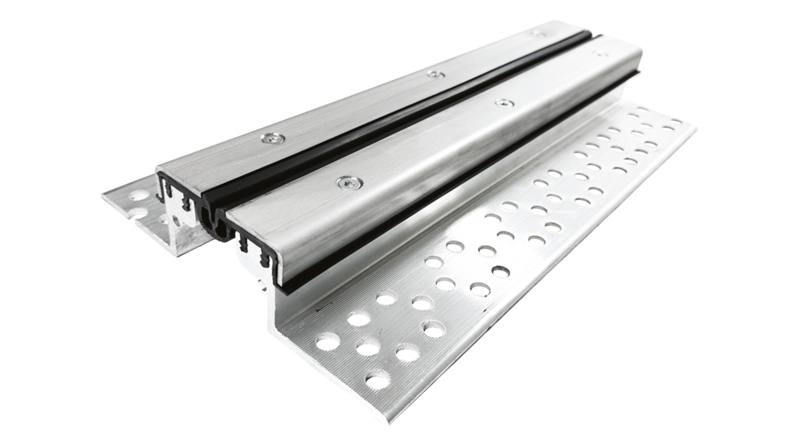 Watertight expansion joins for car park grove applications. Designers enjoy the system for reliability and the small size of the visible element aligned with the parking floor surface. High resistance to traffic and loads. System is glued to the surface using resin adhesive. Joint is anchored tight and the groove is filled with resin grout.
Application of flexible material on joint rims makes the properly installed cover virtually indestructible. The removable cover allows for elastomer replacement in case of mechanical damage. This system has proven its qualities at numerous parking across Europe. In case of groove high, we use Conecto GA on upper mounting bracket (angles with pulling rods).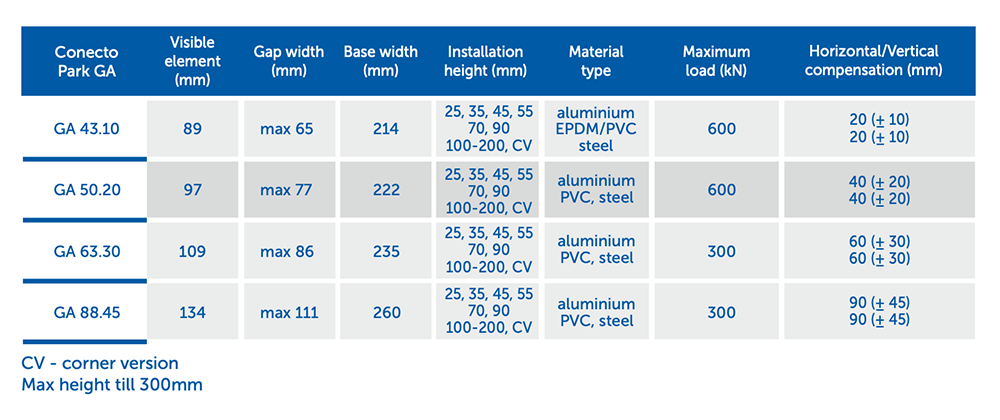 Conecto GA joint also comes in a corner model and model with long rubber to connect with waterproofing membrane.
Technical data sheets
Address
CONECTO PROFILES Sp. z o.o.
Beznatka 20
62-834 Ceków Kolonia
Poland
Have any questions?
Call us
+48 882 180 182