Conecto Dowel system are designed to create expansion joints for industrial. Steel expansion joints with their unique construction constitute a stay-in-place formwork and additionally secure the floor edges at the expansion joint.Conecto Dowel system is a floor expansion joint solution, where an anchoring element is a steel dowel placed in a specifically designed plastic sleeve, which permits free horizontal movement (along and across the expansion joints) and prevents vertical movements between expanded floor plates. Plastic elements are provided with proper reinforcements, which protect them against the deformation caused by the concrete pressure (even when the floor is thick).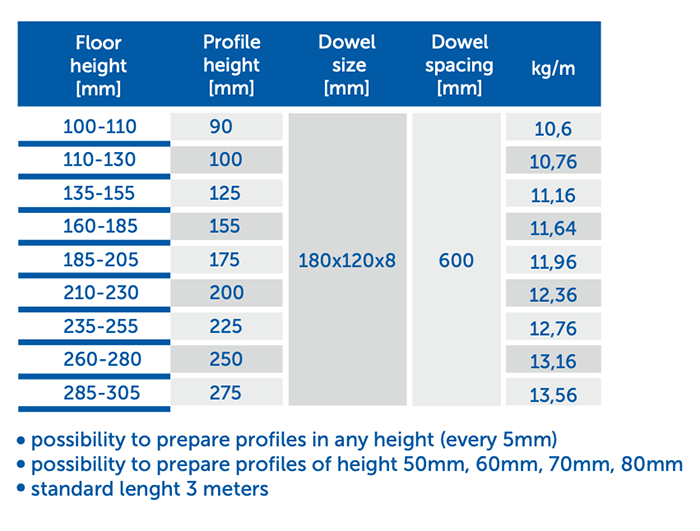 Address
CONECTO PROFILES Sp. z o.o.
Beznatka 20
62-834 Ceków Kolonia
Poland
Have any questions?
Call us
+48 882 180 182