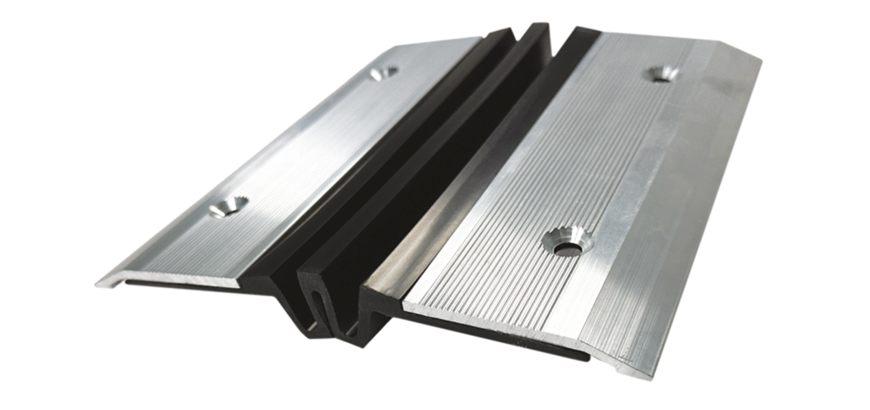 The system is highly appreciated by the designers for aesthetic look, easy installation. Valned by and investors for efficiency, reliability as well as affordable price. Because of long term warranty, our system became sought solution for new facilities, especially for parking places requiring immediate reconstruction.
In case of where heat insulation and concrete overlay are required, for example parking places located above trade area, it is possible to use an additional tight membrane in floor slab insulation. Joint has successfully undergone a variety of aging resistance tests proving durability and effectiveness. The system is resistant to aggressive chemicals (like gasoline, diesel fuel, oils, lubricants), UV rays and external conditions. Joint meets the class E fire resistance requirements in accordance with PN-EN 13501-1 standard, which requires that products are capable of resisting - for a short period of time - influence of a small flame without considerably spreading it.

Technical data sheets
Address
CONECTO PROFILES Sp. z o.o.
Beznatka 20
62-834 Ceków Kolonia
Poland
Have any questions?
Call us
+48 882 180 182