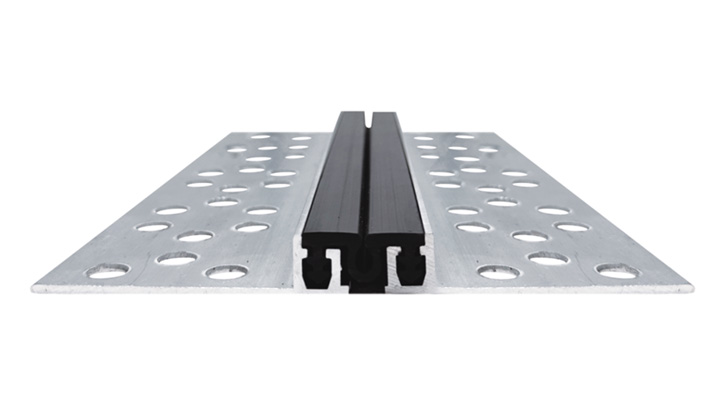 Expansion joint consist of aluminum clamps connected by an elastomer rubber. The elastomer component is made of modified PVC for better durability resistance to UV and aggressive chemicals.Confined cover is a significant advantage of the system.
With a small minimum installation height, the system can be used without grooving for 3 mm PVC carpets, 5 mm textile carpets, or tile slabs.
Joints perfectly suit as flush mounted floor, wall and ceiling applications.

Technical data sheets
Address
CONECTO PROFILES Sp. z o.o.
Beznatka 20
62-834 Ceków Kolonia
Poland
Have any questions?
Call us
+48 882 180 182