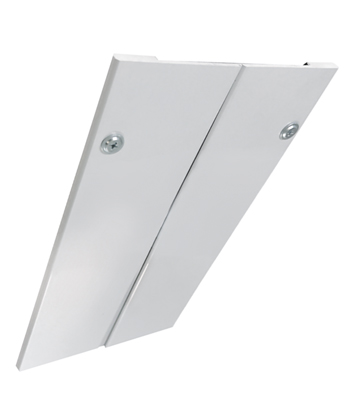 Wall and ceiling expansion joints cover has been developed for wide joints. It is an aesthetic solution that efficiently compensates large deformations. Lateral components are made of aluminum and the compensator is made of a composite slab. This joint can be fitted easily to nearly any substrate and it is available as a cover or flush.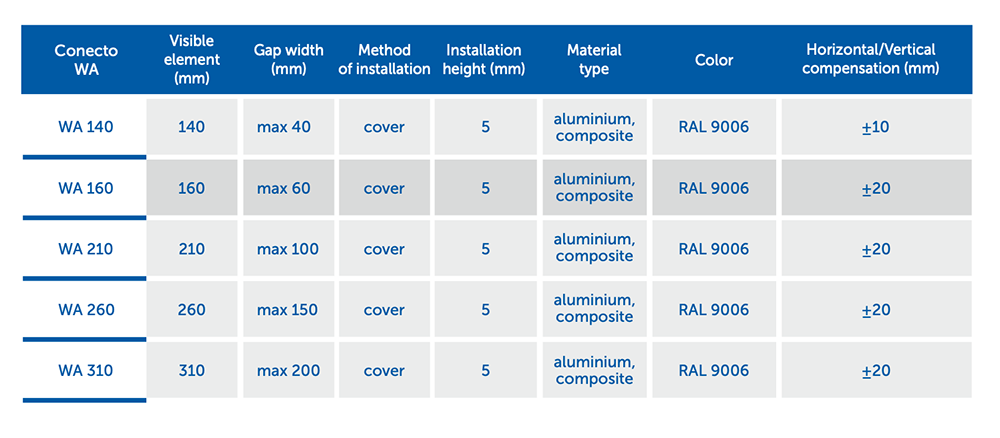 Joint comes in any RAL color. This allows the profile to be implemented in any kind of walls and ceilings finishing.
Technical data sheets
Address
Conecto Sp. z o.o.
Beznatka 20
62-834 Ceków Kolonia
Poland
Have any questions?
Call us
+48 882 180 182
Fax
+48 62 76 329 46